Kinda Late, but SEMA 2007!
Hey all,
Sorry I am kinda late at posting events and what not. This past October/November, I attended the 2007 SEMA Convention held at the Las Vegas Convention Center.
For those that do not know of SEMA, it is probably the countries largest aftermarket automotive product convention.
Anyway here are some pictures.
Walking to the Convention.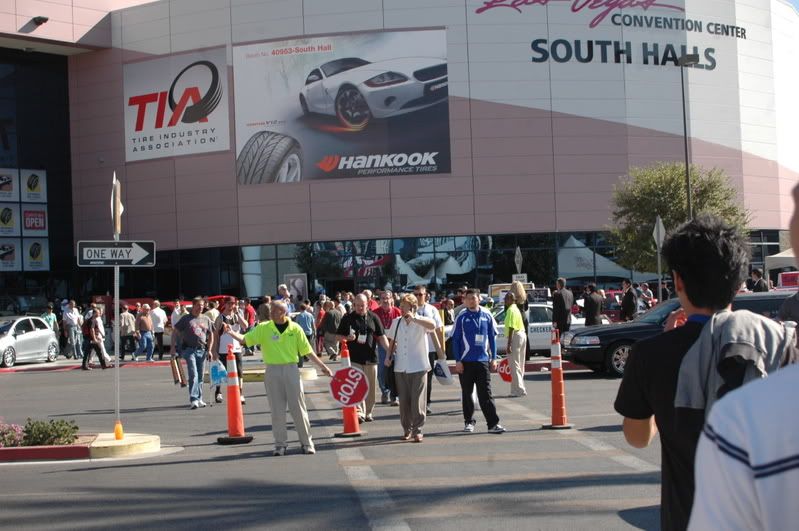 Walking to the convention, I found Taka Aono-san's car.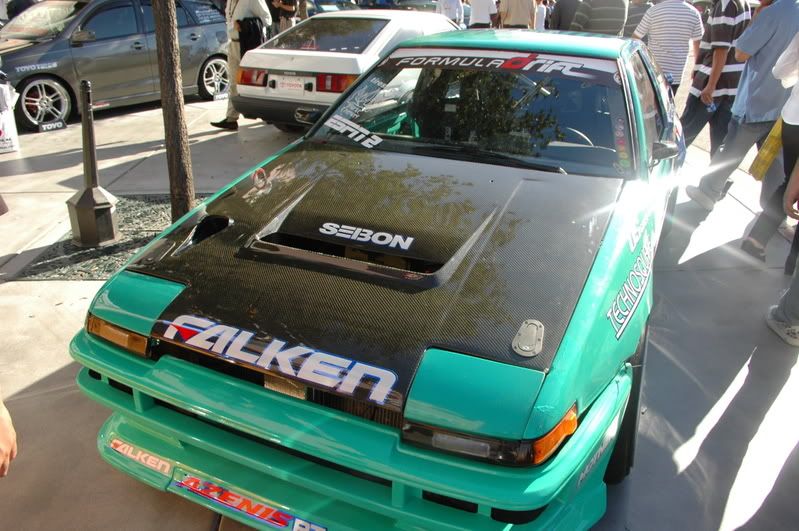 That corolla is not an ordinary corolla. It's got the heart of a Formula Atlantic car.
Let me introduce to you, some of my close buddies, which are all car-nuts.
Kenny Kream: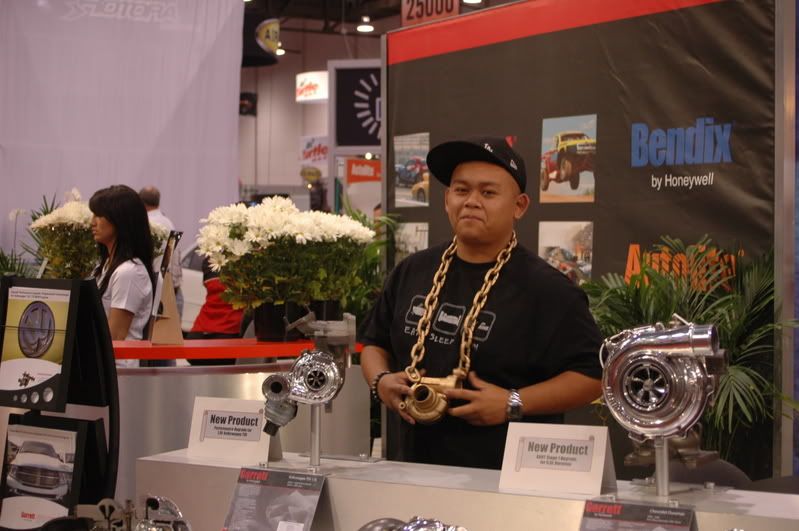 Ryan Beltran: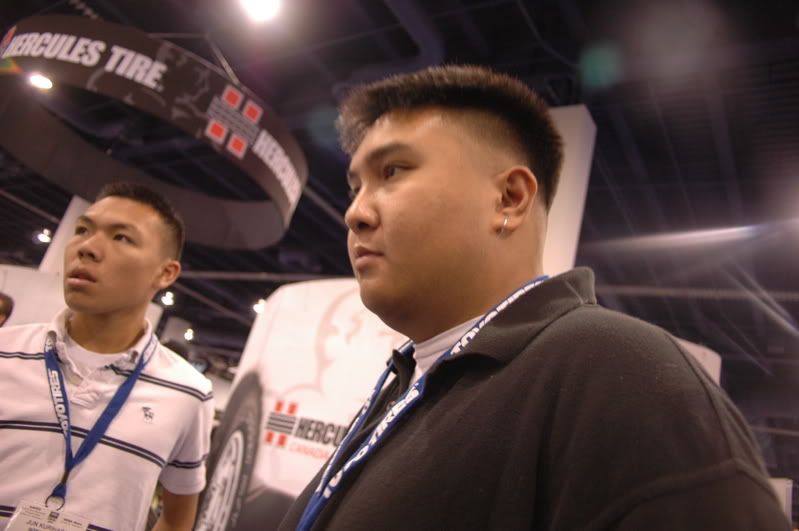 Paolo Encarnaionnation(?) his last name is incredibly long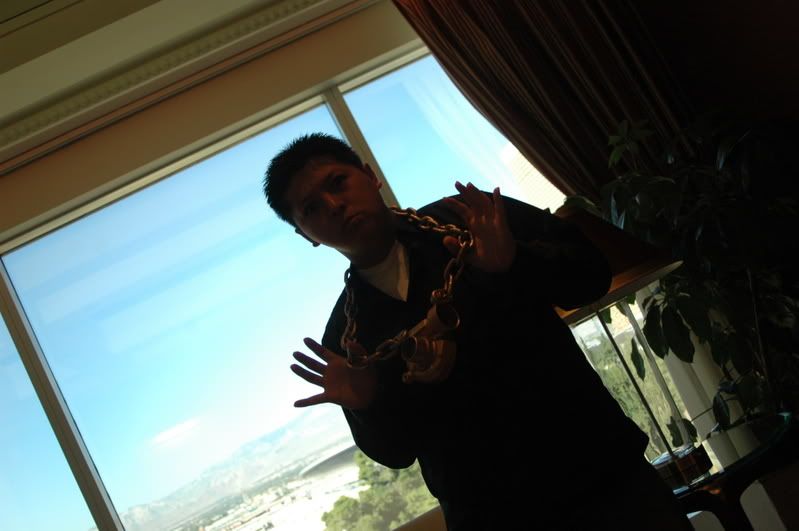 Jeff Tang: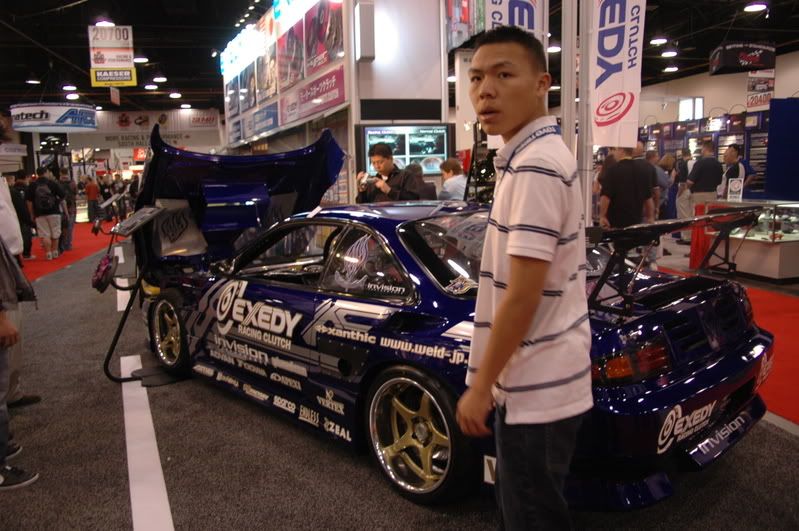 These 4 decided to meet up with me at Vegas to see the infamous SEMA show.
I was at the Toyo Booth Wednesday for an autograph session with Tanner Foust.
Unfortunately, the UFC fighters Rampage Jackson and Matt Hughes stole the show from us. Apparently, more people watch UFC more so than Drifting.
After finishing my autograph session, I had nothing to do for the rest of the show. Here are some of the cars and friends I visited.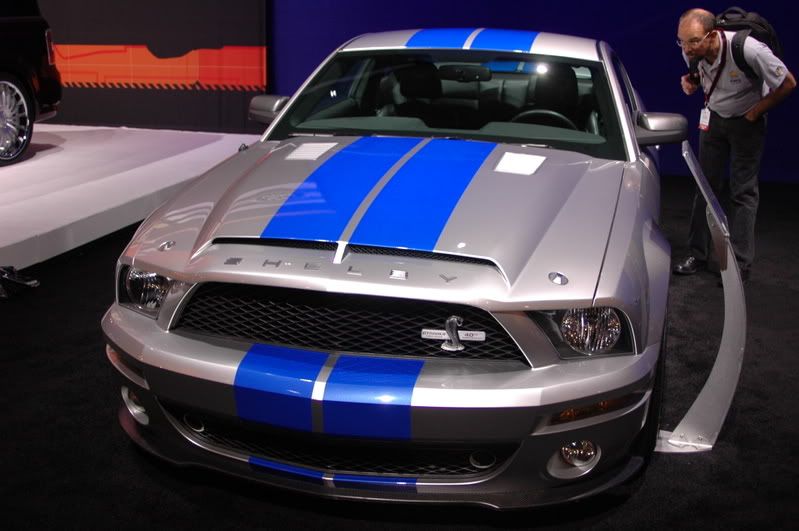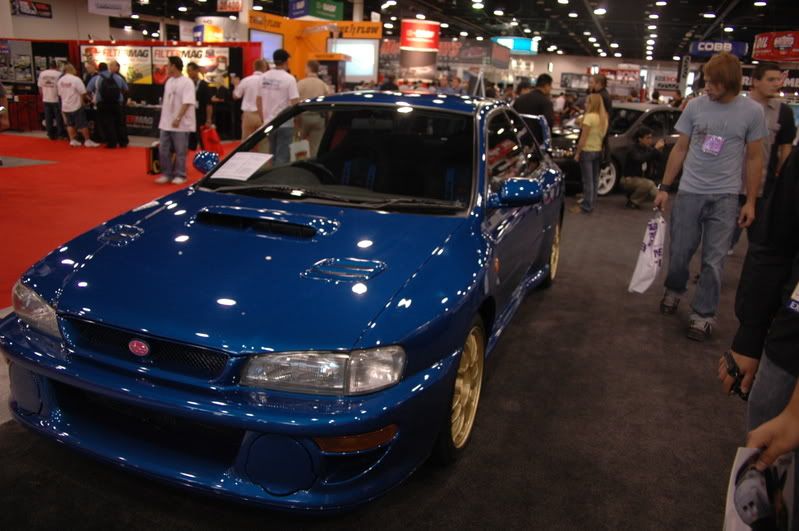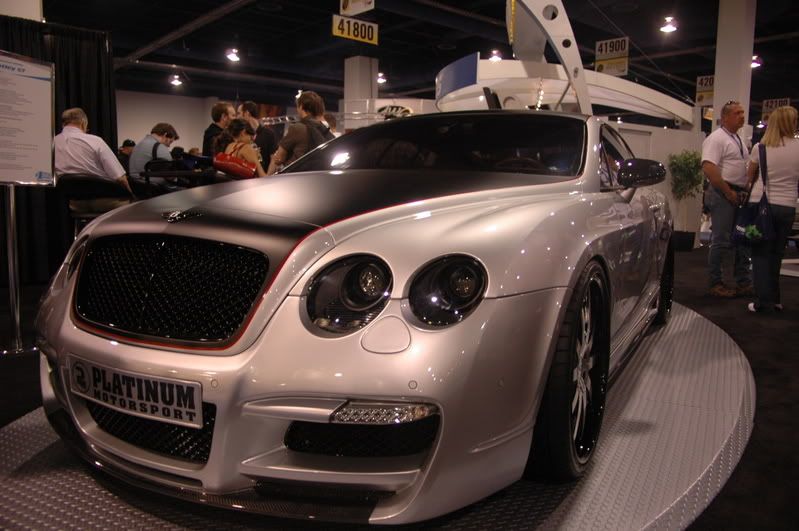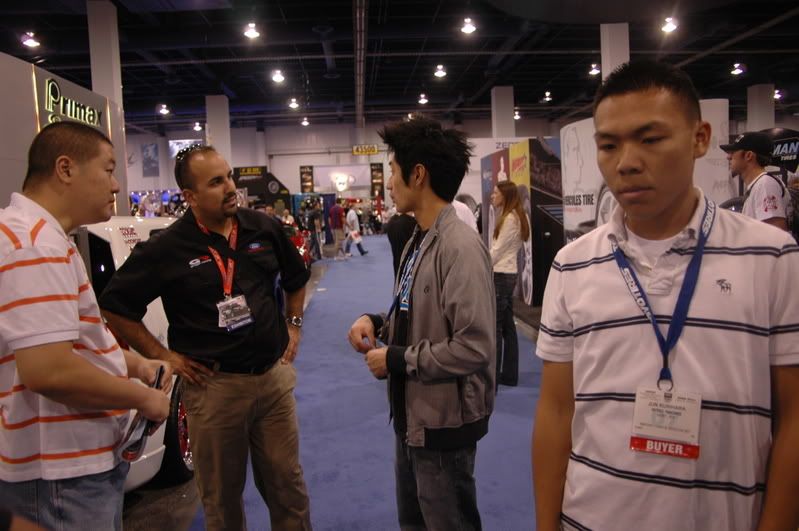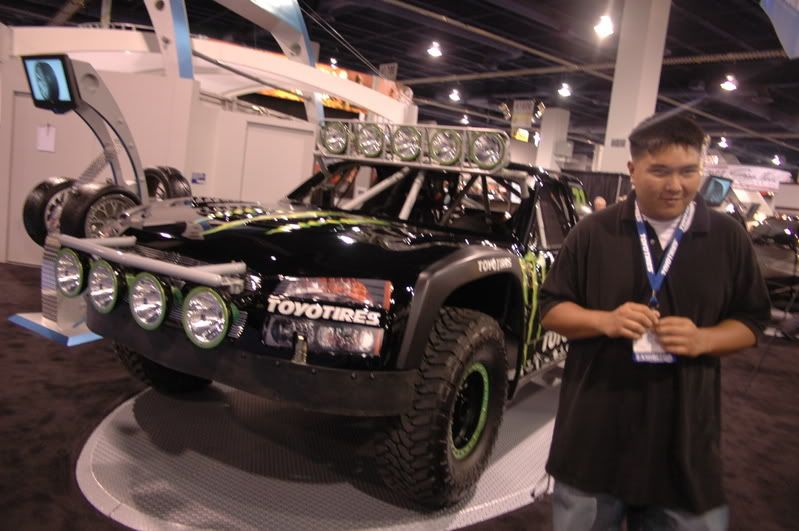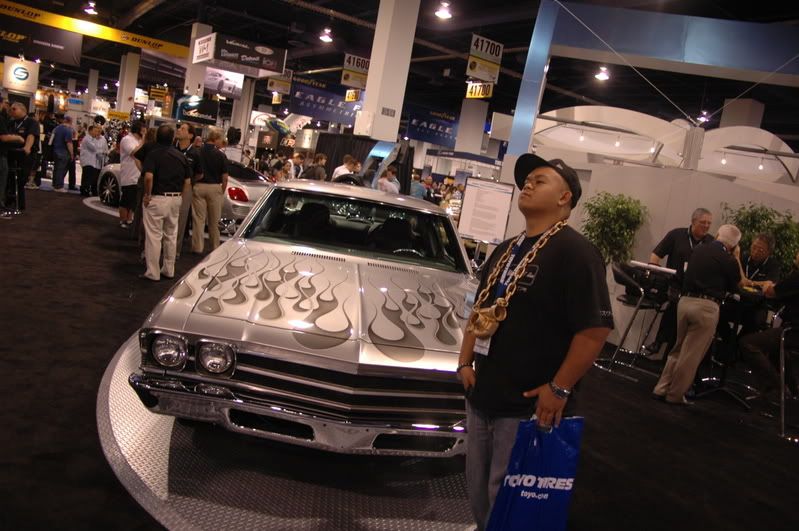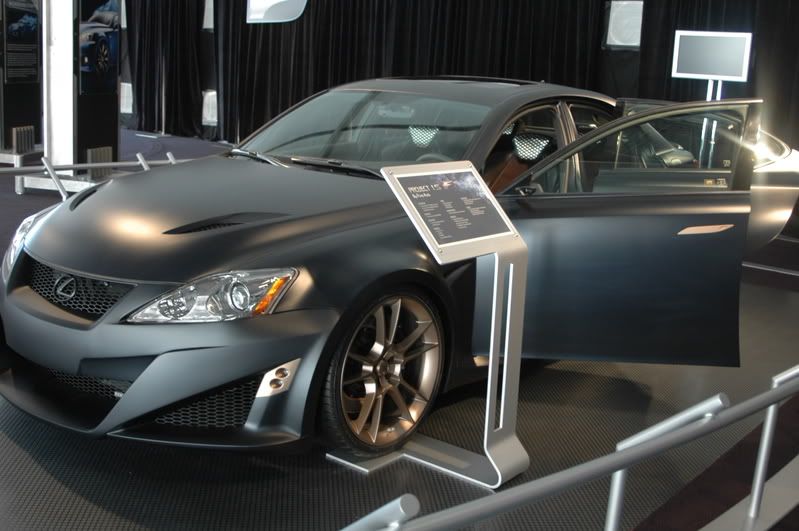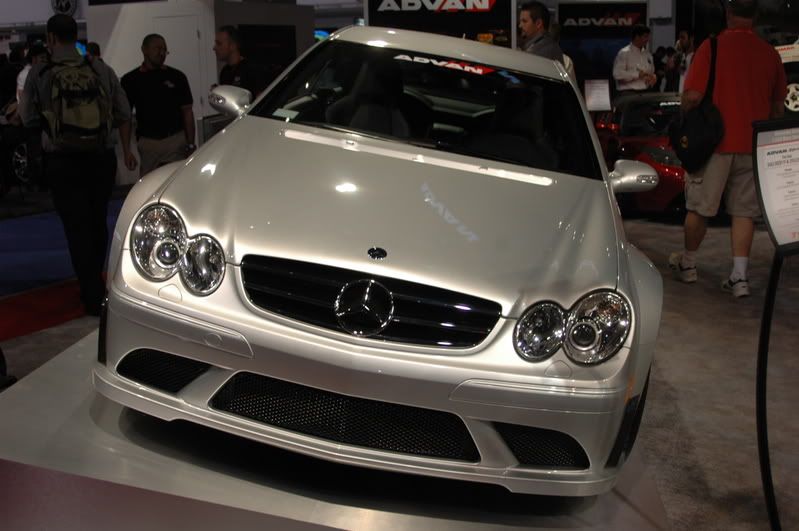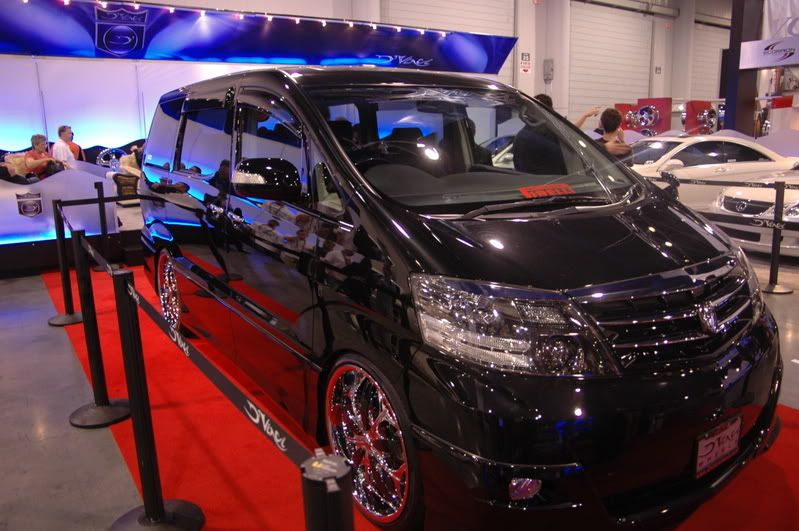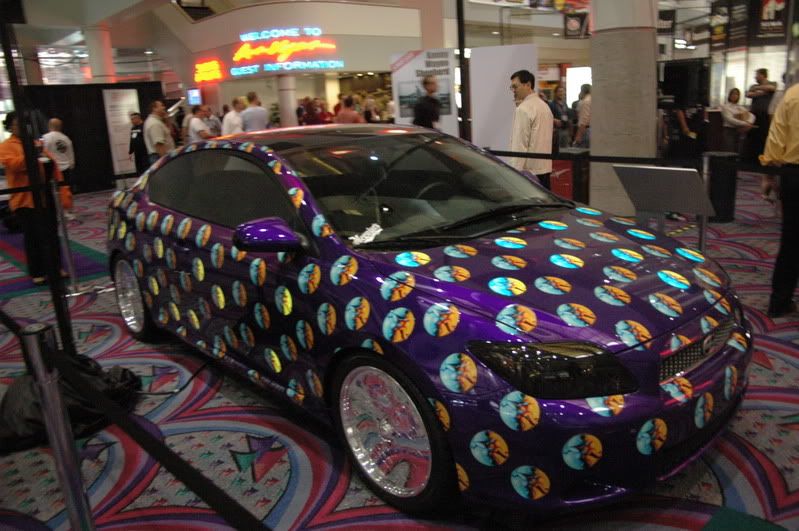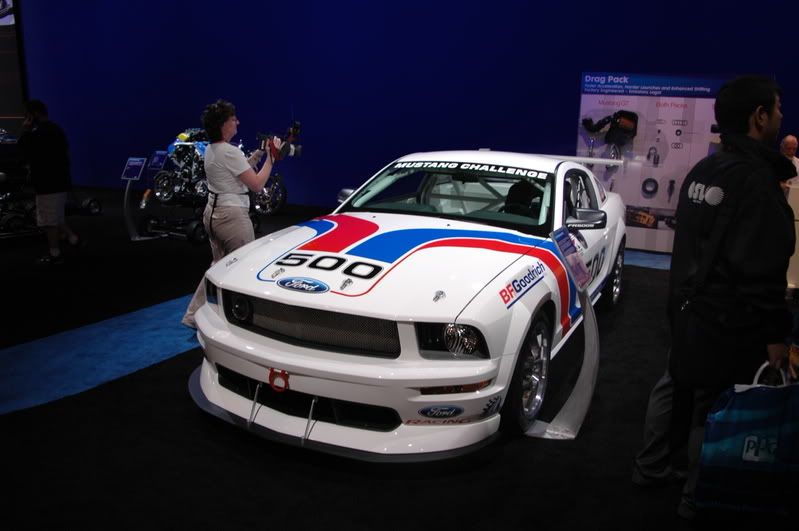 This car was one of my favorites at the entire convention: a FD3S with a 1JZ.
Another one of my favorites: Cusco/Nukabe's 350Z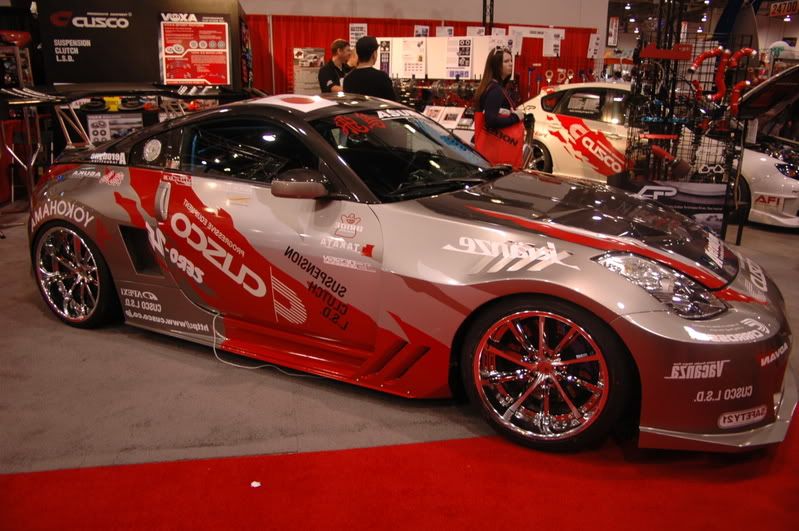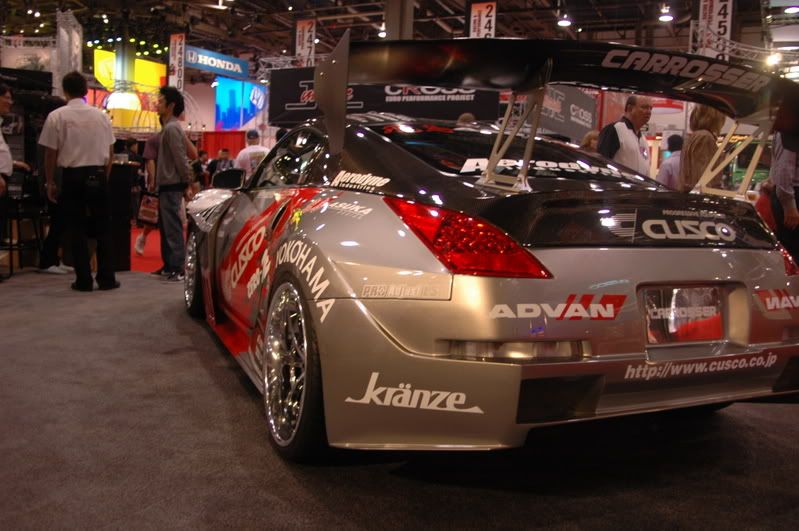 and the Cusco/Nukabe Imp: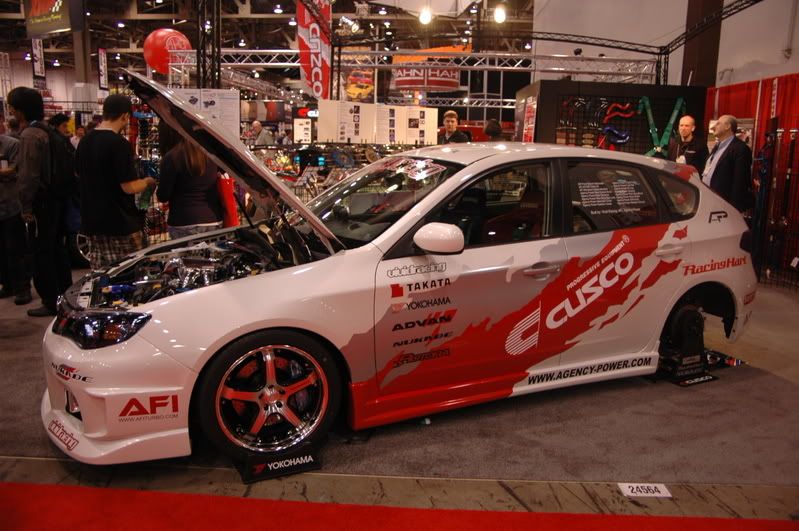 At the Cusco Booth, I found one of my great friends. Hara-san
He is like an older brother to me. Great man of inspiration.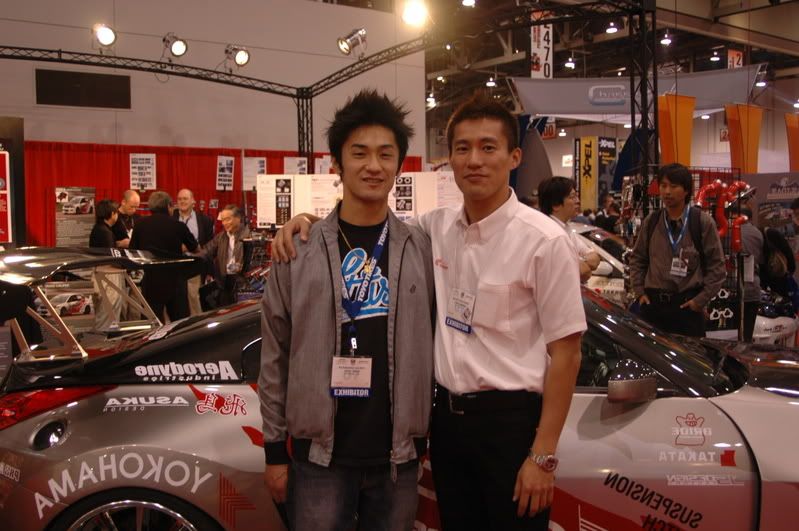 and then at a booth with so many baller cars, I found a j-buddy of mine, Misaki.
Shes ballin' with all the high-class sports cars.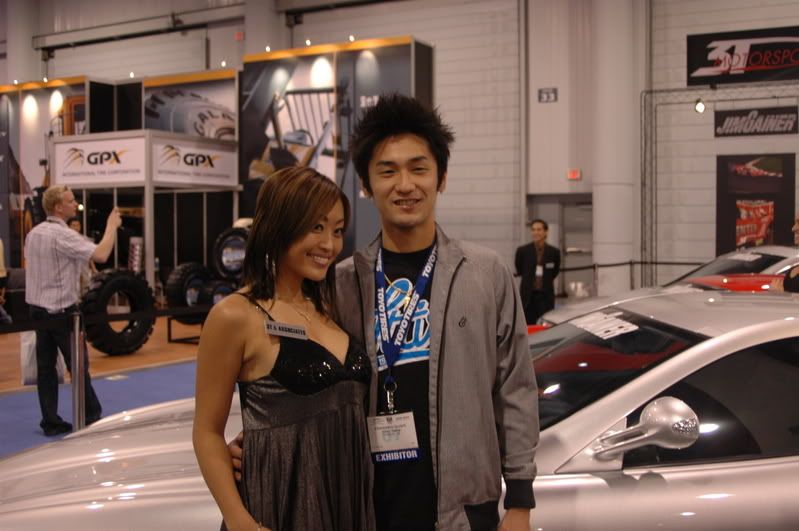 At the Toyo Booth, Bullet Proof Automotive displayed their wide-body S2000.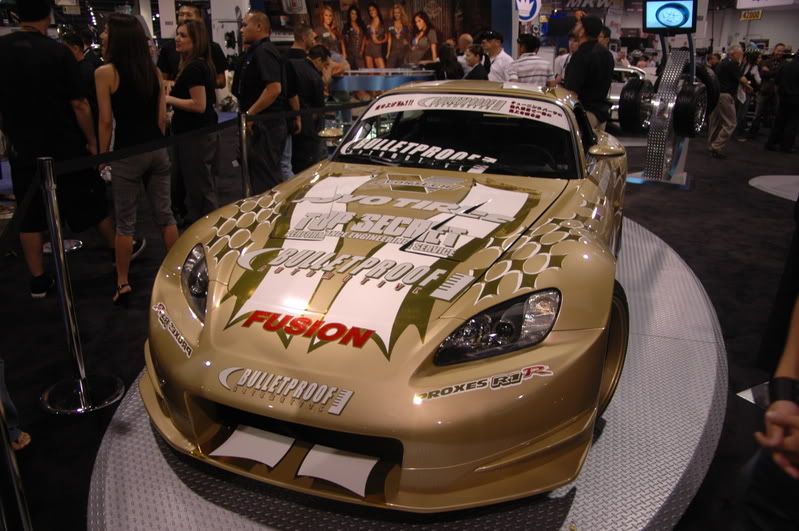 Outside of the venue, Toyo tires had an off-road display. There, stood a man with a familiar face.
The Man on the Track (and of course, off the track too) James Winkler, a.k.a J-Dub.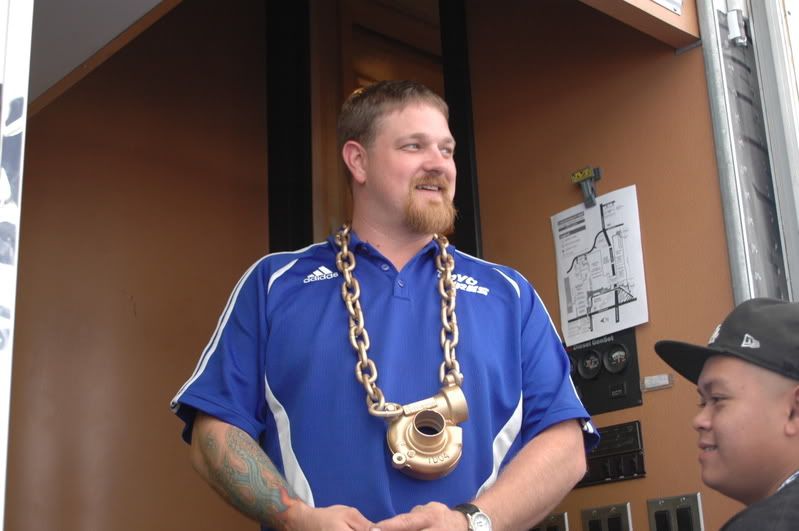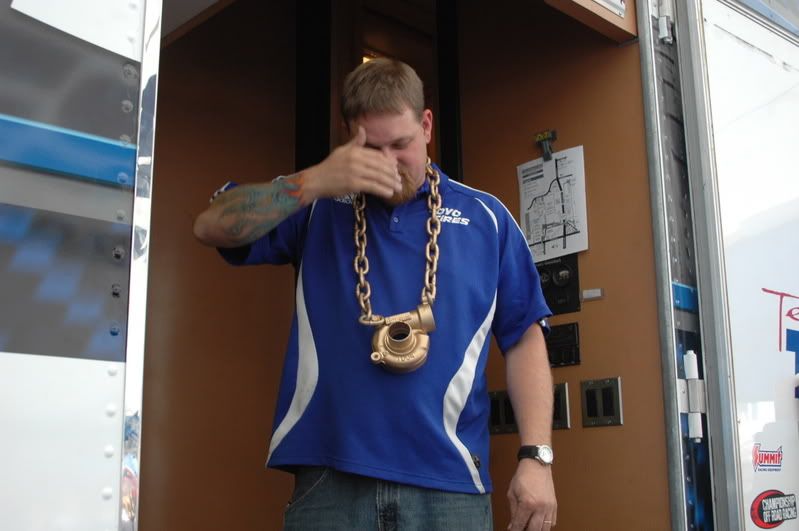 Since the food at the convention was super expensive, we decided to eat outside.
Being a resident of San Gabriel, I needed asian food... specifically Vietnamese food.
so there it was...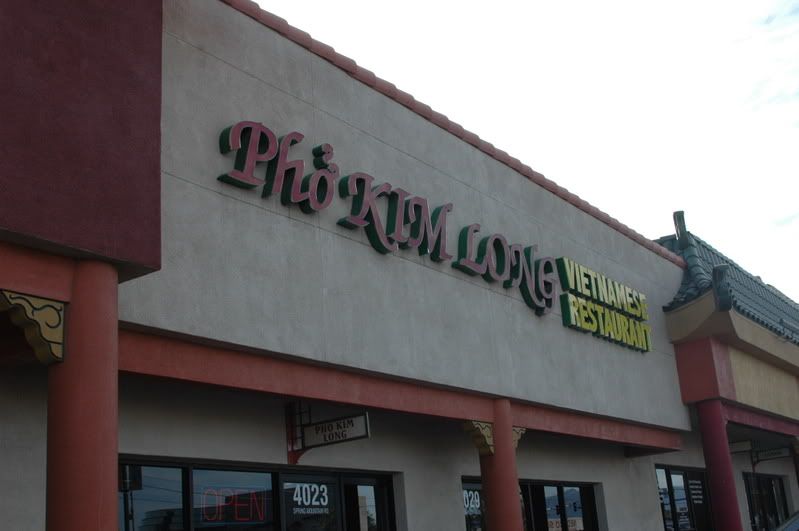 PHO.
The first few nights, I stayed at the Wynn. Toyo was very nice and they ended up upgrading to the Wynn Suites.
I took advantage of it.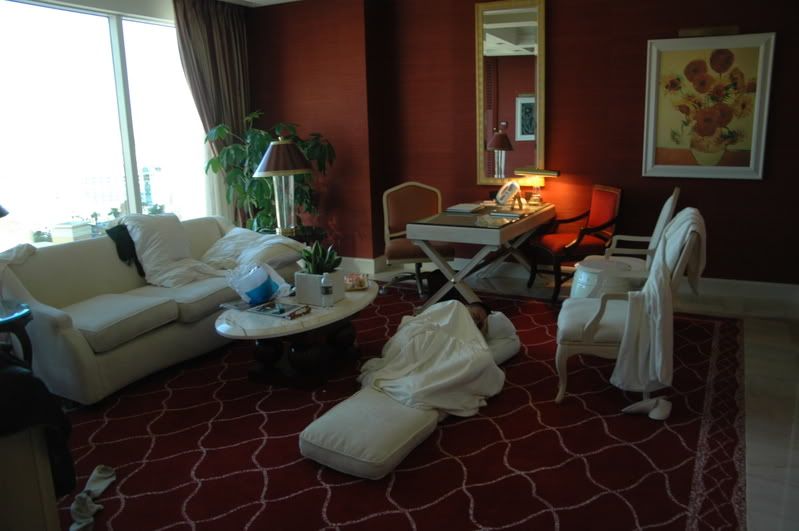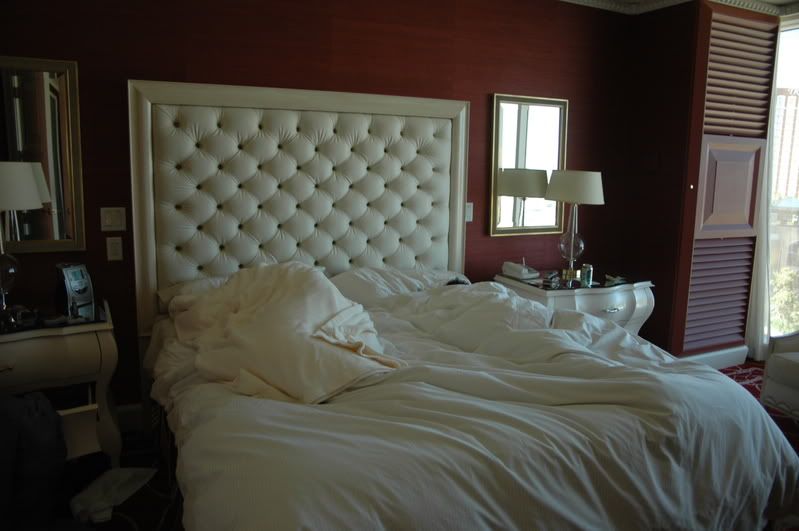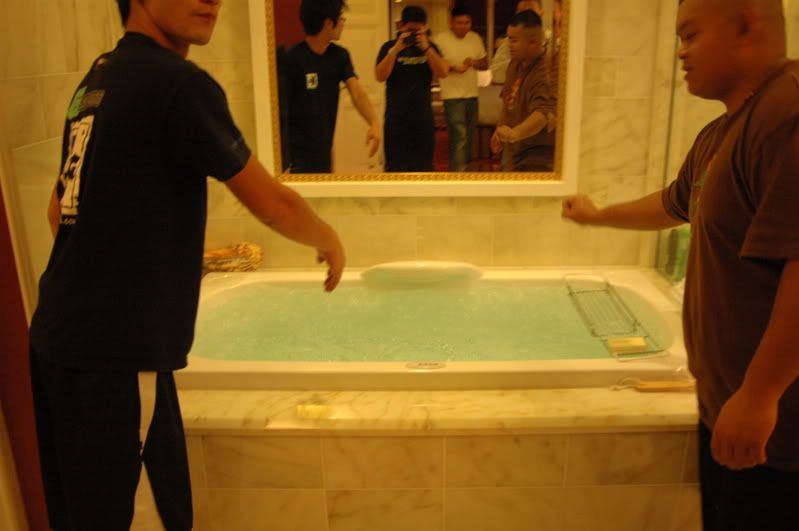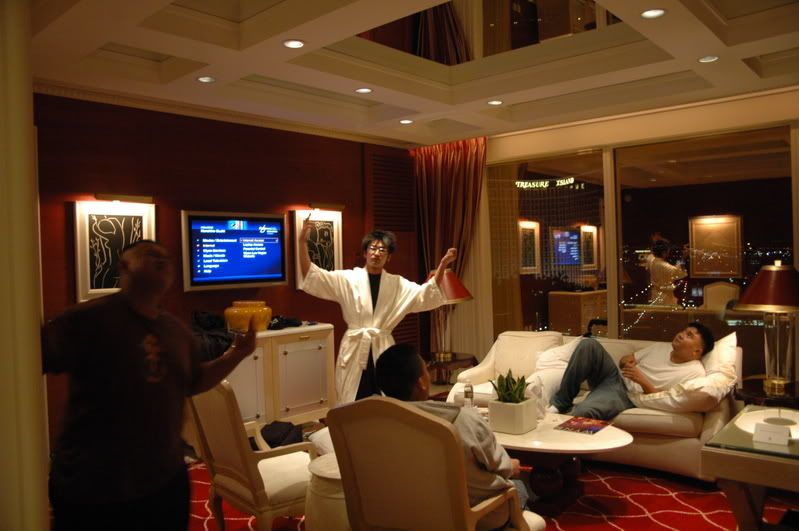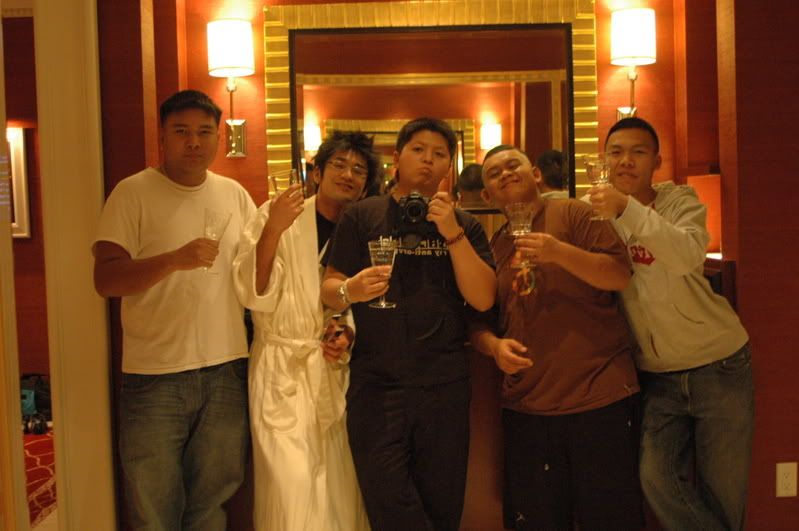 The rest of the week, I stayed at Ryan's house a little off the strip. Since he resides in San Gabriel, this Vegas get-away home was deserted with no furnishing. But it was a great time.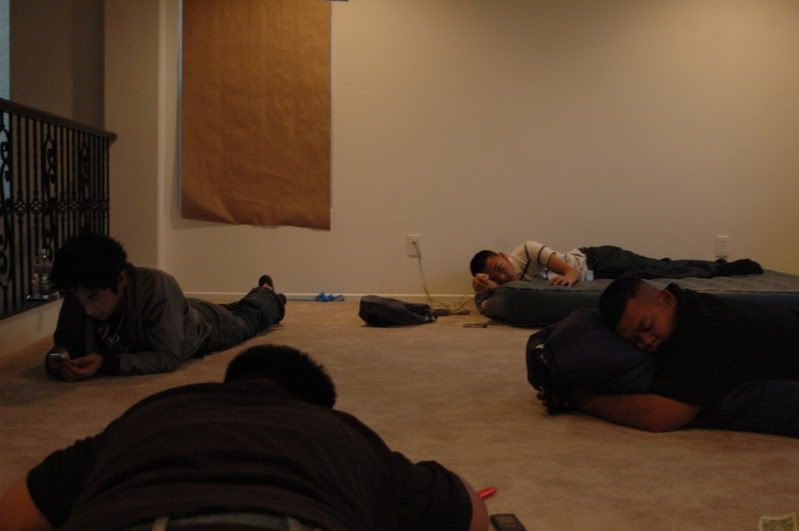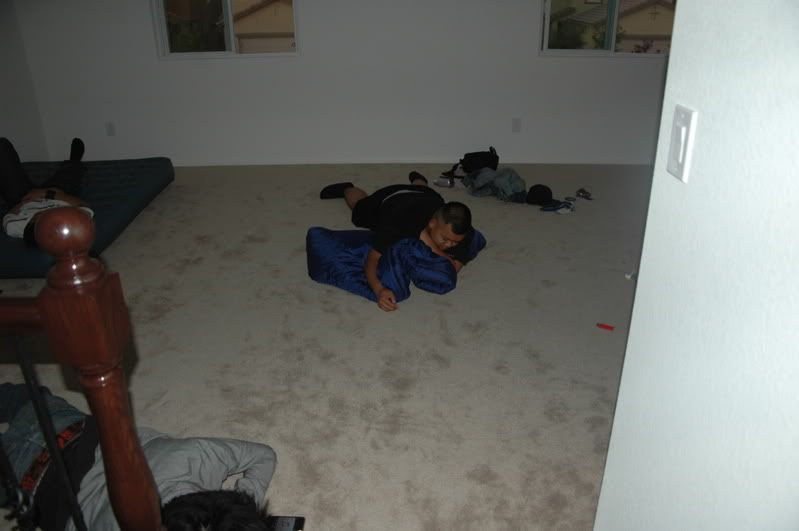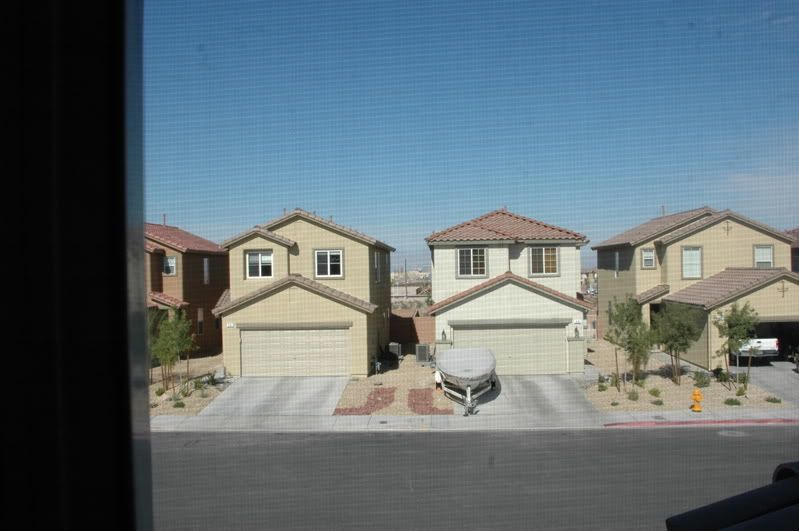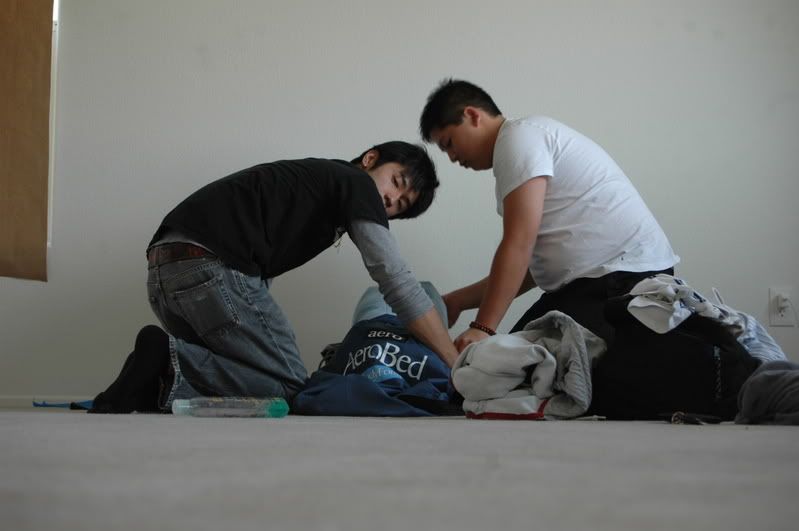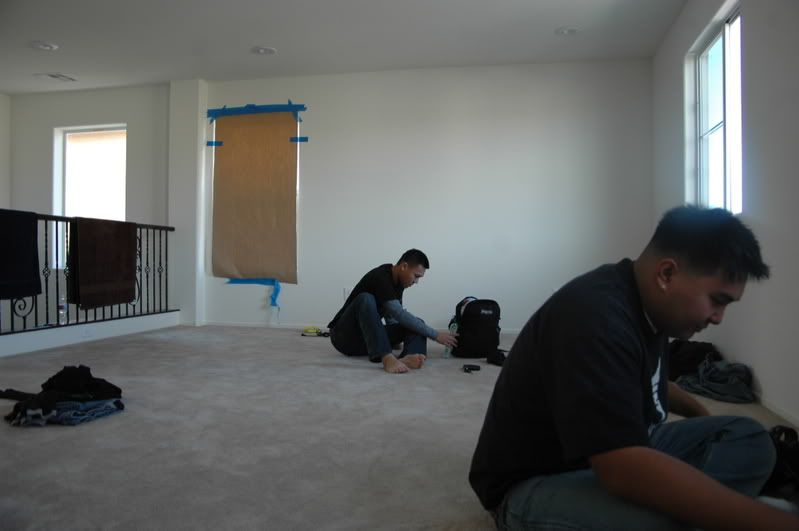 We also attended the Scion Party at the Body English Club at the Hard Rock. We had a great time.
SEMA is always a great time to meet with business people and also a great place for fun.
Every year, Scion has outrageous parties that are off the hook.
Our drive home in Paolo's Prius.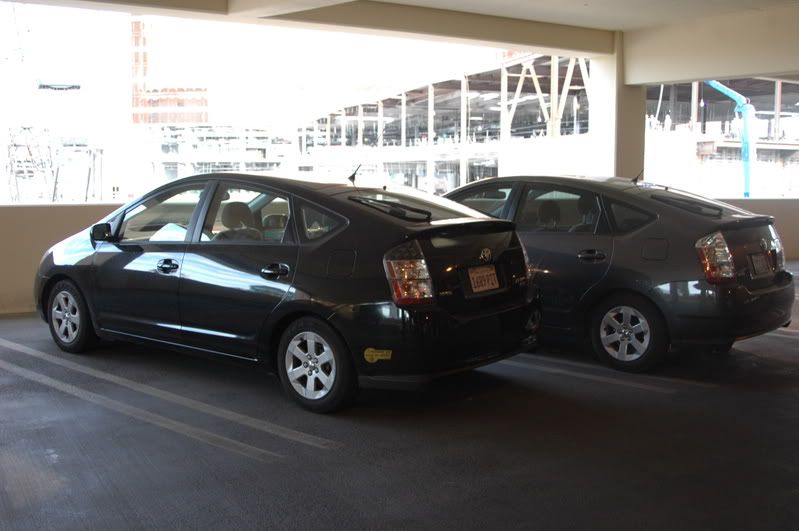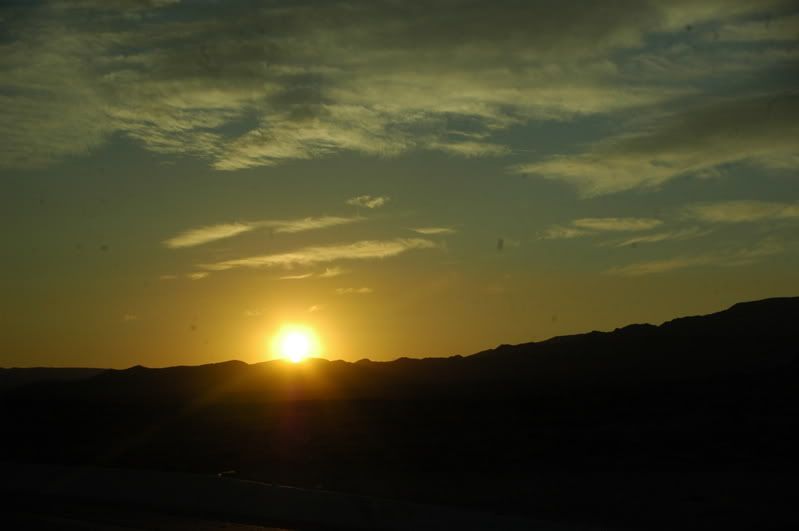 Thanks Alot to Toyo Tires!! I look forward to next years SEMA!! Stay tuned.